Home > Career Center > Job Seekers > Job Search

| | |
| --- | --- |
| Location: | Louisville, KY United States |
| Position Type: | Full Time |
| Post Date: | 03/14/2018 |
| Expire Date: | 05/14/2018 |
| Job Categories: | Science |

Sciences Laboratory/Stockroom Manager
The Bellarmine College of Arts and Sciences seeks candidates to fill the position of Sciences Laboratory/Stockroom Manager. The stockroom manager is a full-time, non-exempt position that reports directly to the chairperson of Chemistry/Physics and serves the faculty and staff in the department. The position is responsible for managing the stockroom inventory, maintaining instrumentation, and supervising instructional lab preparation. This position is available July 15, 2018. General duties and responsibilities include:

• Coordinate instructional laboratory preparation through consultation with faculty and teaching staff
• Assist faculty in laboratory operation and research
• Maintain detailed stockroom inventory
• Order supplies for instructional and research labs
• Monitor and maintain laboratory instrumentation (including computers).
• Review and make recommendations regarding instrumentation acquisitions
• Ensure laboratory facilities adhere to safety regulations
• Ensure laboratory waste disposal conforms to regulatory standards
• Train and supervise student stockroom assistants and laboratory teaching assistants in the identification, preparation, and utilization of laboratory instruments and equipment Qualifications & Requirements
Minimum requirements for this position include:

• Bachelor's degree (B.A. or B.S. in Chemistry) from four-year college or university; or one to two years related experience and/or training; or equivalent combination of education and experience.
• Strong organizational skills; detail-oriented and efficient
• Proficiency in Microsoft Office Suite (Word/Excel/PowerPoint and Outlook)
• Demonstrated leadership ability and problem solving skills
• Ability to work independently with minimal supervision essential
• Strong verbal and written communication skills

Application Instructions:

Please submit a letter of interest, resume, and contact information for three professional references by clicking on the appropriate link in this posting. Review of applications will begin April 10, 2018 and continue until the position is filled.
Website:
http://bellarmine.interviewexchange.com/candapply.jsp?JOBID=95343
Company Description:
About Bellarmine University: Bellarmine University is a dynamic, growing university with a strong liberal arts focus in the Catholic tradition and a bold vision for the future. Bellarmine intends to increase its undergraduate and graduate enrollment of nearly 4,000 students by adding several new academic programs while maintaining small class sizes and personal attention to students. Bellarmine is listed in the Princeton Review's 381 Best Colleges, ranks 12th among regional (South) universities in the 2016 U.S. News and World Report college rankings and is a top university in Forbes' list of America's best colleges. Bellarmine also earned a place on the President's Higher Education Community Service Honor Roll in 2015. Bellarmine is located on a scenic 175-acre campus in the Highlands neighborhood of Louisville, KY, which was named one of the nation's top 10 most affordable cities by Forbes. CNNMoney recently called Louisville the United States' top "breakout city." Bellarmine is an equal opportunity employer. Persons of diverse backgrounds are encouraged to apply for this position.
Apply Now | Forward Job to a Friend | More Jobs From This Employer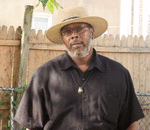 gregory boulware, esq. just commented on a blog entitled '~ chapter 5: 'farmland, a skippack retreat?' ~'.
01:22PM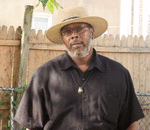 gregory boulware, esq. just commented on a blog entitled '~ "in the soul and spirit of life and living!" ~'.
01:21PM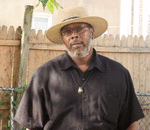 gregory boulware, esq. just commented on a blog entitled '~ 'fairmount' terror in the park: the series! ~'.
01:21PM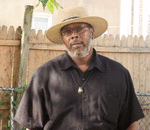 gregory boulware, esq. just posted a blog entitled '~ "seeing us-a lost for words" ~'.
02:23PM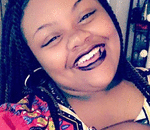 markia alston just became a new member.
08:21PM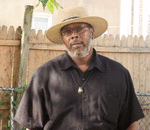 gregory boulware, esq. just posted a blog entitled '~'alexandre dumas, author/playwrite'~'.
07:28PM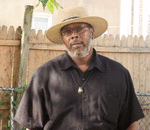 gregory boulware, esq. just commented on a blog entitled '~"it came across my desk"~'.
05:47PM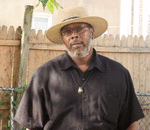 gregory boulware, esq. just commented on a blog entitled '~"a man of color?"~'.
10:41PM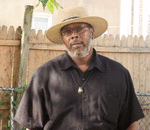 gregory boulware, esq. just commented on a blog entitled '~ "out from the shadows" ~'.
08:32PM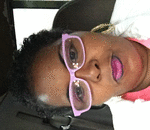 christina harris just became a new member.
10:20PM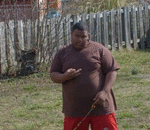 antoine fisher just edited his profile.
06:04PM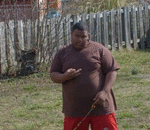 antoine fisher just commented on a poll entitled 'christians read the story about jesus in the new testament ,,,but '.
06:03PM
>> more | invite friends