Home > Career Center > Job Seekers > Job Search

| | |
| --- | --- |
| Location: | Puyallup and Lakewood , WA United States |
| Position Type: | Full Time |
| Post Date: | 02/23/2018 |
| Expire Date: | 04/23/2018 |
| Job Categories: | Administrative and Support Services |

International Marketing & Recruitment Specialist

SALARY:
$49,500.00 /Year

OPENING DATE:
02/23/18

CLOSING DATE:
03/09/18 05:00 PM PST

POSITION SUMMARY:

The mission of Pierce College District is to create quality educational opportunities for a diverse community of learners to thrive in an evolving world.

The International Marketing and Recruitment Specialist position is responsible for increasing international student enrollment while providing high-level customer service to agents and potential international students. Reporting to the Manager of International Marketing and Student Recruitment, the employee will play an active role in the annual Strategic International Marketing and Student Recruitment Plan to help meet the department's international student enrollment goals. Additionally, this position provides a service-minded, entrepreneurial approach to the International Education office efforts in hiring, supervising and training international student ambassadors, developing international marketing plans and recruitment materials including creating and expanding international social media channels, as well as, creating and managing related international marketing data bases. This employee will be expected to travel independently and extensively overseas recruiting international students and developing partnerships by attending international student recruitment fairs, visiting agents, and providing training and updates to prospective partners.

ESSENTIAL FUNCTIONS:

Project Management:
•Marketing and Recruitment Campaigns:
◦Closely follow international recruitment and enrollment trends, strategies, and activities and identify growth opportunities.
◦Contribute to our ongoing marketing and recruitment strategies and refine stream-lined processes.
◦Customer Relationship Management (CRM) development and maintenance.
◦Create testimonial videos, translated brochures, and press kits.
◦Develop and manage social media platforms for each country, as well as, data on websites with digital platforms.
◦Supervise international student ambassador's projects to insure our social media initiative has current and correct content which is culturally sensitive, accurate, and service-minded.

•Agent Portfolios: ◦Database management and communication with agent partners.
◦Establish new agent partners in existing new markets.
◦Create new and innovative marketing tools to enhance agent partnerships.

Enrollment:
•Plan and organize international student recruitment trips and events.
•Establish contacts for local international student recruitment.
•Initiate and complete travel protocols.
• Provide detailed reports on recruiting campaign results.
•Conduct marketing presentations at secondary and post-secondary international institutions, overseas student recruitment fairs, and individual meetings with prospective international students and parents.
• Help to identify, maintain, and foster on-going relationships with international agencies, international high schools, and US Consulates and Embassies.

College Communication and Support: •Develop and implement effective communication plans and technologies to increase lead generation and optimize opportunities from prospects to enroll international students.
•Provide entrepreneurial outreach to explore and establish new international student markets.
•Prepare data analysis reports and conduct post travel admissions-inquiry follow up.
•Facilitate communication with business and academic partners as well as individual international students and parents about college programs and services.

Other Duties: •Provide campus tours when needed and coverage for the office while marketing manager is traveling.

QUALIFICATIONS:

Required Qualifications:
•Bachelor's degree in Business, Marketing, International Relations, Geography or related fields to international education from an accredited college or university.
•Two (2) years of direct student recruitment experience for a college, university or business, demonstrating extensive independent travel and positive recruitment outcomes.
•Experience providing workshops to stakeholders overseas in several diverse settings including schools, ministries of education and US State venues.
•Working knowledge of student visa process and I-20 rules and regulations in accordance with Student and Exchange Visitor Information System (SEVIS) Immigration policies.
•Willingness to travel internationally extensively and independently in both remote and heavily populated areas.
•Ability to sit or stand for long periods, lift 25 lbs. of marketing materials, and function at a high level with irregular hours and multiple time zones during frequent travel.
•Demonstrated successful independent travel and work experience overseas.
•Comprehensive understanding of international education markets with reference to community college and university education.
•Fluent in both written and spoken English.

Special Requirements:
•Must be a U.S. citizen, obtain a U.S. Passport, or a lawful permanent resident of the United States or order to meet Principal Designated School Official (PDSO)requirements as required by the Department of Homeland Security.
•Must have valid driver's license and vehicle.
•Successful candidate must consent to and pass criminal background check upon hire.

Desired Qualifications:
•Competency in a second language.
•Experience with CRM, database management and admissions.

Required Knowledge, Skills, and Abilities:
•Job Management/Knowledge: Knowledge of educational landscape including US state department outreach initiatives, international education trends, higher education academic systems and internationalization concepts. Marketing experience with ability to create/design effective marketing tools appropriate for Pierce College. Knowledge of applicable laws and regulations related to this position.
•Time Management: Demonstrates the ability to prioritize work and make the best use of available time and resources for higher prioritized tasks while maintaining timeliness on other projects.
•Cultural Competency & Global Perspective: Reflective of understanding the importance of international education and the benefits of a global perspective , demonstrated interest in international education proven by education track, international experience and career goals.
•Student Service and Student Focused: Detail oriented, and having a strong sense of responsibility towards student success, respect for colleagues and achieving the college mission
•Effective Communication with diverse populations: Strong interpersonal and communicative skills with experience presenting to large and diverse audiences with inspirational tone, clarity and honesty. Demonstrated commitment to diverse communities, ethics and integrity. Customer service minded, friendly, professional and understands the importance of communicating accurately and effectively. Fluency in written and spoken English required.
•Adaptability & Flexibility: Detailed, can-do attitude and independent skills set demonstrated in work experience history and references. Result and mission driven. Entrepreneurial mindset, resourceful and adaptable.
•Critical Thinking & Problem Solving: High level of commitment and knowledge of international student recruitment best practices, tools, strategies and resources.
•Personal & Professional responsibility: Fiscally responsible; efficiently/effectively/appropriately uses state resources. Detailed record of taking initiative and proving proactive; demonstrates strong collaborative and proactive record of successful, measurable outcomes.
•Teamwork & Professional Demeanor: High level of both confidence and humility, known as team builder. Willingness to follow direction and provide feedback.
•Computer Skills: Highly skilled with Microsoft Office (Excel, PowerPoint, Publisher, Word, mail merge etc.), strong experience in social media.

APPLICATION PROCESS:

Application Requirements:
To be considered for this position, applicants must:
•Meet the required qualifications as outlined in this announcement.
•Complete the online application profile at http://www.pierce.ctc.edu/dist/hr/.
•Apply for the specific job opening.
•Upload (attach) a cover letter that addresses how you meet the required qualifications as outlined in this announcement. Be sure to provide specific examples to support your experience, education, training and/or skills. (Cover Letter)
•Upload (attach) detailed résumé of all educational and professional experience. (Résumé)
•Transcripts are not required in order to apply for this position, however, if you are selected for an interview, you will be asked to bring copies of unofficial transcripts showing completion of the required level of education. Unofficial copies of all college and university transcripts must include degree received and confer date. International transcripts must include a foreign transcript evaluation. For a list of approved credential evaluation services visit: www.naces.org/members.htm (Unofficial transcripts acceptable for application process; official transcripts required upon hire). (Transcripts)
•Upload (attach) a list of at least two professional references with names, addresses, telephone numbers, and e-mail addresses. Letters of recommendation will not be accepted. (References)

Special Note: To ensure consideration, application materials should be received no later than 5:00 p.m. on the closing date.

Terms of Employment:

This is a full-time (40 hours per week) administrative exempt position with Pierce College District. The primary work location will be at Pierce College Fort Steilacoom campus but occasional travel to Pierce College campuses or sites will occur. Work hours are Monday through Friday 8:00 a.m. to 5:00 p.m. (scheduled hours may vary), with frequent evenings and weekends as required. All positions may be subject to reassignment between campuses or sites. This position requires extensive travel both domestically and internationally.

Salary & Benefits:
The starting salary for this position is $49,500.00 annually, dependent upon qualifications. However, your paycheck is just part of the total compensation package. There is an outstanding benefits package which is worth an additional value equivalent to about 30% of your salary. A comprehensive health care benefits package for you and your dependents includes medical, dental and vision insurance. Life and long-term disability insurance plans; vacation, sick and personal leave; reduced tuition; and retirement benefits are also provided. For more information, please visit our Benefits and Leave website at: https://www.pierce.ctc.edu/hr-benefits.

Physical Work Environment:

This position is required to work indoors in an office environment, in addition to, extensive travel. Ability to sit or stand for long periods, lift 25 lbs. of marketing materials, and function at a high level with irregular hours and multiple time zones during frequent travel utilizing various modes of transportation including air, water, and land transport.

Reasonable Accommodation:
Applicants with disabilities who require assistance with the application and employment process will be accommodated to the extent reasonably possible. Requests should be made to the District Human Resources Office by calling 253-964-7342.Persons who are deaf or hard of hearing may dial 711 to place a call through Washington Relay, the state's free telecommunication access service.

Screening & Interview Process:
Only those candidates who have complied with the application process and meet the required qualifications will be considered. Following the review of application materials, the most qualified candidates will be contacted for an interview. Check the email account you used for the application process for communication regarding the status of your application. Application materials submitted to Pierce College are the property of the College and will not be returned.

Conditions of Employment:
•An offer of employment will not carry with it any responsibility or obligation on the part of the District to sponsor an H-1B visa. In compliance with the Immigration Reform and Control Act of 1986, proof of authorization to work in the United States will be required at the time of hire.
•Pierce College has adopted a Drug Free Workplace policy. As a condition of employment, employees must agree to abide by the requirements established in that policy.

Equal Opportunity:
The Pierce College District is an equal opportunity employer.The Board of Trustees and Pierce College District are committed to providing equal opportunity and will not discriminate in terms and conditions of employment and personnel practices. Decisions are made without regard to race, color, national origin, age, perceived or actual physical or mental disability, pregnancy, genetic information, sex, sexual orientation, gender identity, marital status, creed, religion, honorably discharged veteran or military status, or use of a trained guide dog or service animal.

For more information about this position or assistance regarding your application, contact Human Resources at: jobs@pierce.ctc.edu.

Questions regarding equal employment opportunities or discrimination may be directed to the following:

Holly Gorski, Vice President for Human Resources/Title IX Coordinator
9401 Farwest Drive SW
Lakewood, Washington 98498
(253) 964-6519

Paula Henson-Williams, District Affirmative Action Officer
(253) 864-3229

Contact Name:
Staff Recruiter
Company Description:
About Pierce College: Pierce College is an innovative community college committed to student engagement and learning. We value student learning experiences that foster equity and diversity in the classroom and expand into our local and global communities. From closing achievement gaps for all students to building directed career pathways, faculty, staff, and administrators work collaboratively to lead initiatives that advance student success. The college serves over 15,000 students in basic skills, transfer, and professional technical programs. Through continuous efforts, we have improved retention rates by 17% and graduation rates by 89%. This year, Pierce was named a top community college in several national polls. Pierce College employees and students live and work in various communities that offer the diverse cultural and environmental benefits of rural, suburban, and urban lifestyles in the Pacific Northwest. As part of the community and technical college system in Washington State, the District includes Pierce College Fort Steilacoom, Pierce College Puyallup, Pierce College at Joint Base Lewis-McChord, as well as other extended learning sites.
Apply Now | Forward Job to a Friend | More Jobs From This Employer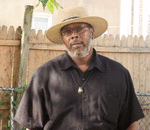 gregory boulware, esq. just commented on a blog entitled '~ chapter 5: 'farmland, a skippack retreat?' ~'.
01:22PM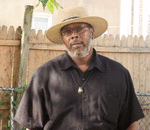 gregory boulware, esq. just commented on a blog entitled '~ "in the soul and spirit of life and living!" ~'.
01:21PM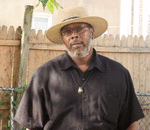 gregory boulware, esq. just commented on a blog entitled '~ 'fairmount' terror in the park: the series! ~'.
01:21PM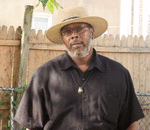 gregory boulware, esq. just posted a blog entitled '~ "seeing us-a lost for words" ~'.
02:23PM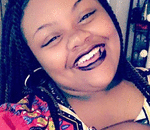 markia alston just became a new member.
08:21PM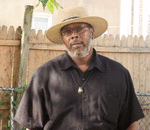 gregory boulware, esq. just posted a blog entitled '~'alexandre dumas, author/playwrite'~'.
07:28PM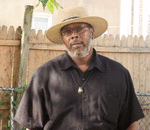 gregory boulware, esq. just commented on a blog entitled '~"it came across my desk"~'.
05:47PM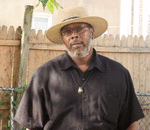 gregory boulware, esq. just commented on a blog entitled '~"a man of color?"~'.
10:41PM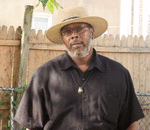 gregory boulware, esq. just commented on a blog entitled '~ "out from the shadows" ~'.
08:32PM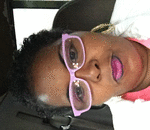 christina harris just became a new member.
10:20PM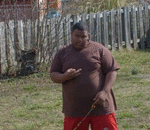 antoine fisher just edited his profile.
06:04PM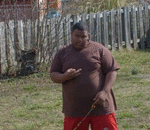 antoine fisher just commented on a poll entitled 'christians read the story about jesus in the new testament ,,,but '.
06:03PM
>> more | invite friends