Home > Career Center > Job Seekers > Job Search

| | |
| --- | --- |
| Location: | New York, NY United States |
| Position Type: | Full Time |
| Post Date: | 02/20/2018 |
| Expire Date: | 04/20/2018 |
| Job Categories: | Advertising/Marketing/Public Relations, Arts, Entertainment, and Media, Hospitality/Tourism, Executive Management, Broadcasting/Public Communications, Research & Development, Development and Fund Raising, Nonprofit and Volunteer Services, Writing/Authoring |

Exhibitions Producer
Job Description:
The Exhibitions Producer is part of the Program team and reports to the Curator. The primary responsibility of the Exhibitions Producer is to manage the development, production and installation of The Shed's exhibitions and projects. This includes working with lead curators and artists on the development and production of large-scale, ambitious new commissions and onsite projects; planning and scheduling production and installation timelines; managing an installation crew and providing hands-on assistance in the installation of works of art in diverse media. The position also involves supporting registrational activities including condition reports, packing and unpacking, shipping and receiving, gallery inspection and maintenance.
While the Exhibitions Producer will be involved principally in exhibitions, they are also part of The Shed team, which works together to ensure The Shed's opening and projects are smoothly delivered, as well as promoting The Shed locally and internationally.
Qualifications & Requirements
DUTIES AND RESPONSIBILITIES
EXHIBITIONS
• Assists with all phases of the development of exhibitions, from proposal phase, to production, installation, maintenance and deinstallation.
• Coordinates shipping, receiving, and movement of artwork onsite.
• Works closely with artists, fabricators, and vendors to manage the production of art works prior to exhibition, and onsite, as needed.
• Manage the conservators in the condition checking of incoming and outgoing artworks and the development of condition reports.
• Creates and monitors exhibition and production schedules to ensure delivery deadlines are met.
• Organize the installation and deinstallation of exhibitions including hiring and managing contractual art handlers, supervising installation crews.
• Develops digital renderings and 3D models and mock-ups for gallery areas to aid in exhibition design.
• Conducts regular gallery maintenance and inspection of works during exhibitions.
• Monitors, installs, operates, and manages repairs for exhibition technology including but not limited to projectors, media players, computers, and sound equipment.
• Managed the exhibition design with the curator and artist, including managing the framing of works, as well as the design, construction, and installation of temporary walls, pedestals, shelving, and all exhibition displays.
• Manages exhibition lighting and all AV, hiring specialized companies when needed.
• Organize insurance for loan works.

QUALIFICATIONS AND QUALITIES
• Bachelor's degree.
• Minimum five years of professional experience in art handling, producing ambitious artworks/installations, arts project management, exhibition organization, or other relevant experience in the field.
• Experience working with artists, fabricators, shippers, art installers; knowledge of art fabrication methods and processes.
• Ability to work on various projects at any given time, in various stages of development.
• Strong organizational skills.
• Outstanding communication (written and verbal) and negotiation skills; diplomatic attitude.
• Excellent attention to detail and ability to problem solve.
• Working knowledge of mechanized equipment, including scissor lifts.
• Ability to perform physical tasks as part of the install/de-install of artwork; strong respect for art objects, paired with knowledge of current trends and protocols in art handling, packing/crating art, art materials, construction, painting, and lighting.
• Excellent understanding of audio visual equipment and installation, including creating and working with various types of media files for exhibitions.
• Excellent knowledge of rendering and model software including Google Sketch-up, Adobe Creative Suite, Microsoft Office, as well as installation specific programs such as Flexisign, and various video creation/editing software.
• Ability to work flexible hours, including evenings and weekends during installation periods.
• This job description is a guide to the nature of the work. It is neither wholly comprehensive nor restrictive and therefore does not preclude change or development that will inevitably be required in the future.





Compensation
Compensation will be commensurate with experience. Please provide salary requirements with your application.

Application Process:
Interested candidates should submit resume and cover letter in a single Word or PDF document saved as candidate's first and last name. All submissions should be emailed to HR@THESHED.ORG with "BJ - Exhibitions Producer" in the subject line. Only resumes and cover letters submitted in this format will be reviewed. No phone calls, please.

Contact Email:
amanda.holder@theshed.org
Website:
http://www.theshed.org
Company Description:
ABOUT THE SHED: Scheduled to open in early 2019 on the west side of Manhattan where the High Line meets Hudson Yards, The Shed will be the first multi-arts center designed to commission, produce, and present all types of performing arts, visual arts, and popular culture. From hip hop to classical music, visual art to literature, film to theater and dance, with collaborations across these disciplines and others, we will bring together leading artists from all art forms under one roof. The Shed will be driven by experimentation, innovation, and collaboration. The Shed will be a place of significant cultural and societal impact, where the world's leading artists and creative minds can make art that helps forge tomorrow's world, and where audiences from all walks of life can experience this art together. The Shed is an Equal Opportunity Employer and committed to the goal of building a culturally diverse staff and strongly encourages applications from minority candidates.
Apply Now | Forward Job to a Friend | More Jobs From This Employer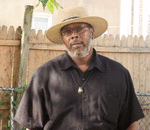 gregory boulware, esq. just commented on a blog entitled '~ chapter 5: 'farmland, a skippack retreat?' ~'.
01:22PM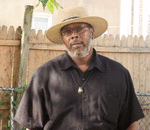 gregory boulware, esq. just commented on a blog entitled '~ "in the soul and spirit of life and living!" ~'.
01:21PM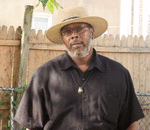 gregory boulware, esq. just commented on a blog entitled '~ 'fairmount' terror in the park: the series! ~'.
01:21PM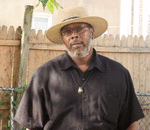 gregory boulware, esq. just posted a blog entitled '~ "seeing us-a lost for words" ~'.
02:23PM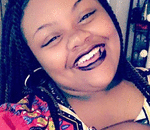 markia alston just became a new member.
08:21PM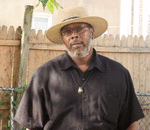 gregory boulware, esq. just posted a blog entitled '~'alexandre dumas, author/playwrite'~'.
07:28PM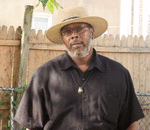 gregory boulware, esq. just commented on a blog entitled '~"it came across my desk"~'.
05:47PM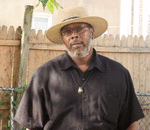 gregory boulware, esq. just commented on a blog entitled '~"a man of color?"~'.
10:41PM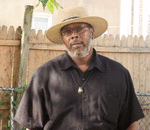 gregory boulware, esq. just commented on a blog entitled '~ "out from the shadows" ~'.
08:32PM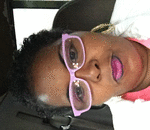 christina harris just became a new member.
10:20PM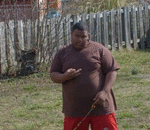 antoine fisher just edited his profile.
06:04PM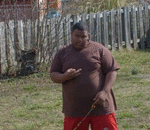 antoine fisher just commented on a poll entitled 'christians read the story about jesus in the new testament ,,,but '.
06:03PM
>> more | invite friends