Home > Career Center > Job Seekers > Job Search

| | |
| --- | --- |
| Location: | New York, NY United States |
| Position Type: | Full Time |
| Post Date: | 02/20/2018 |
| Expire Date: | 04/20/2018 |
| Job Categories: | Advertising/Marketing/Public Relations, Arts, Entertainment, and Media, Hospitality/Tourism, Executive Management, Broadcasting/Public Communications, Research & Development, Development and Fund Raising, Nonprofit and Volunteer Services, Writing/Authoring |

Production Manager
Job Description:
The Shed is a commissioning organization devoted to supporting leading artists to create new work in a variety of venues from a large hall, theater, and art galleries. The Production Manager should demonstrate an aptitude and willingness to brainstorm creative strategies and solutions to productions throughout the Production Process; to implement best practices while developing the Shed-way; to think outside the box with the artists, and Shed colleagues.
The Production Manager will have strong budget and scheduling skills, work well under short time constraints, and be able to pivot easily from one task or idea to another. They should be experienced with all aspects of technical production, and have an in-depth knowledge of NYC vendors and practices. Theatre, music, and event production experience is essential, as is an, open, creative approach to the production process. Sensitivity to varying artists' and clients' needs and patience amidst changing priorities will help immeasurably in this position.
The Production Manager will report to the Director of Production and will work on all events as assigned. The Production Manager will oversee and work closely with the Director of Production as well as producers, curators and the creative team to assist in managing the technical production process. A flexible schedule is a requirement. Patience and a good-natured attitude will be essential
Qualifications & Requirements
Key responsibilities include, but are not limited to:
● Monitor and maintain production schedules
● Monitor and maintain production budgets
● Provide support for load-in, set-up, technical rehearsals, performances, strike and restore of all Shed productions including seating and staging, lighting, rigging and sound installations, hiring and scheduling of all labor crews and creation of detailed logistics plans.
● Prepare and submit payroll for technical production staff.
● Work with designers and technical teams to meet budgets
● Monitor schedule of technical and design deliverables for shops and contractors – ensure that deadlines are met.
● Obtain quotes from shops/vendors for all production elements
● Work with vendors and subcontractors on financial arrangements
● Check in with shops and designers regularly to ensure progress on meeting deadlines
● Identify technical, budgetary and time-related issues and propose solutions
● Develop project documentation and review tech riders to collect all relevant technical information about each project for internal reference and potential transfers
● Collaborate with the Director of Production on maintenance, storage and inventories of all Shed owned production related equipment

Qualifications & Qualities:
● Bachelor's degree in theatre production or similar. Master's degree in technical/design field preferred.
● 5 years' experience in a management position in theatrical or event production
● Demonstrated broad and deep knowledge of theater production and entertainment technology including lighting and design, sound reinforcement and recording, video sources and projection, rigging, carpentry, properties and stagecraft
● Proficient with AutoCad for generating all types from drawings from 2D simple plans and sections to 3D renderings and detailed construction drawings. Experience with Vectorworks for analyzing designer drawings is very helpful.
● Good written and verbal communication skills
● Significant experience with collective bargaining agreements
● An extensive network of contacts including vendors supplying New York event markets, designers, contractors, consultants, and labor providers
● Ability to work flexible schedule as is common in the industry
● Experience at an arts-producing organization, preferably a non-profit, is a plus

Compensation:
Compensation will be commensurate with experience. Please provide salary requirements with your application.


Interested candidates should submit resume and cover letter in a single Word or PDF document saved as candidate's first and last name. All submissions should be emailed to HR@THESHED.ORG with "BJ - Production Manager" in the subject line. Only resumes and cover letters submitted in this format will be reviewed. No phone calls, please.

Contact Email:
HR@THESHED.ORG
Website:
http://www.theshed.org
Company Description:
ABOUT THE SHED: Scheduled to open in early 2019 on the west side of Manhattan where the High Line meets Hudson Yards, The Shed will be the first multi-arts center designed to commission, produce, and present all types of performing arts, visual arts, and popular culture. From hip hop to classical music, visual art to literature, film to theater and dance, with collaborations across these disciplines and others, we will bring together leading artists from all art forms under one roof. The Shed will be driven by experimentation, innovation, and collaboration. The Shed will be a place of significant cultural and societal impact, where the world's leading artists and creative minds can make art that helps forge tomorrow's world, and where audiences from all walks of life can experience this art together. The Shed is an Equal Opportunity Employer and committed to the goal of building a culturally diverse staff and strongly encourages applications from minority candidates.
Apply Now | Forward Job to a Friend | More Jobs From This Employer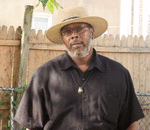 gregory boulware, esq. just commented on a blog entitled '~ chapter 5: 'farmland, a skippack retreat?' ~'.
01:22PM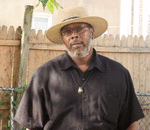 gregory boulware, esq. just commented on a blog entitled '~ "in the soul and spirit of life and living!" ~'.
01:21PM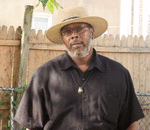 gregory boulware, esq. just commented on a blog entitled '~ 'fairmount' terror in the park: the series! ~'.
01:21PM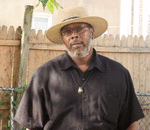 gregory boulware, esq. just posted a blog entitled '~ "seeing us-a lost for words" ~'.
02:23PM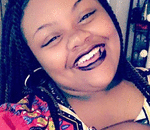 markia alston just became a new member.
08:21PM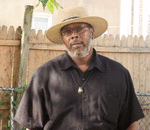 gregory boulware, esq. just posted a blog entitled '~'alexandre dumas, author/playwrite'~'.
07:28PM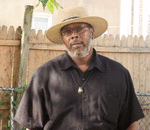 gregory boulware, esq. just commented on a blog entitled '~"it came across my desk"~'.
05:47PM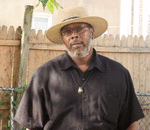 gregory boulware, esq. just commented on a blog entitled '~"a man of color?"~'.
10:41PM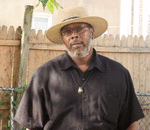 gregory boulware, esq. just commented on a blog entitled '~ "out from the shadows" ~'.
08:32PM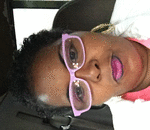 christina harris just became a new member.
10:20PM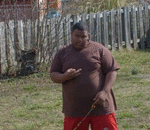 antoine fisher just edited his profile.
06:04PM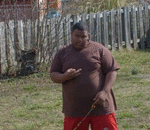 antoine fisher just commented on a poll entitled 'christians read the story about jesus in the new testament ,,,but '.
06:03PM
>> more | invite friends