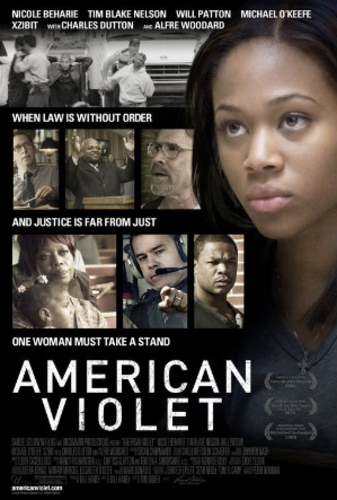 Black History Book Club Recommended Movie
Based on true events in the midst of the 2000 election, AMERICAN VIOLET tells the astonishing story of Dee Roberts, a 24 year-old African American single mother of four young girls living in a small Texas town who is barely making ends meet on a waitress salary and government subsidies.
On an early November morning while Dee works a shift at the local diner, the powerful local district attorney leads an extensive drug bust, sweeping her Arlington Springs housing project with military precision.
Police drag Dee from work in handcuffs, dumping her in the squalor of the womens county prison. Indicted based on the uncorroborated word of a single and dubious police informant facing his own drug charges, Dee soon discovers she has been charged as a drug dealer.
Even though Dee has no prior drug record and no drugs were found on her in the raid or any subsequent searches, she is offered a hellish choice: plead guilty and go home as a convicted felon or remain in prison and fight the charges thus, jeopardizing her custody and risking a long prison sentence.
Despite the urgings of her mother, and with her freedom and the custody of her children at stake, she chooses to fight the district attorney and the unyielding criminal justice system he represents. Joined in an unlikely alliance with an ACLU attorney and former local narcotics officer, Dee risks everything in a battle that forever changes her life and the Texas justice system.
Genre: Drama
Director: Tim Story
Cast: Nicole Beharie, Tim Blake Nelson, Will Patton, Michael OKeefe, Xzibit
In theaters: April 17, 2009
KNOWLEDGE IS KING.
BLACK HISTORY BOOK CLUB
BLACK HISTORY CLUB
YOUR NUMBER ONE EDUCATIONAL SOURCE
FOR AFRICAN & BLACK BOOKS.
THE AWAKENING OF THE PEOPLE!!!
OPEN YOUR EYES !!!
AWAKE FROM YOUR SLEEP!!
KNOW THY SELF!!!
BLACK HISTORY BOOKS RESOURCE
Website:
http://www.blackhistorybookclub.com
RECOMMENDED BY AMAZON.COM
SELF EDUCATION IS THE BEST EDUCATION.
http://black-history-book-club.blogspot.com
BLACK HISTORY VIDEO CHANNEL.
http://www.youtube.com/user/Blackhistoryvideos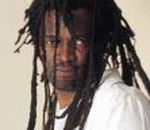 Posted By: King Nnaji
Sunday, April 19th 2009 at 11:03AM
You can also
click here to view all posts by this author...