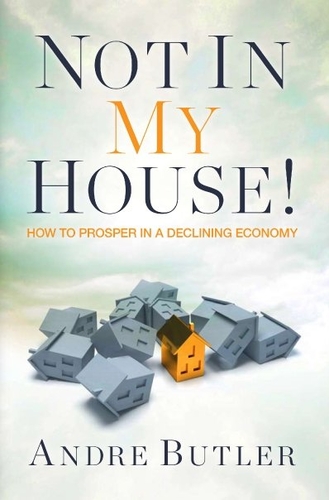 Endorsements
This timely book is a must-read for every believer, especially now.
Pastor Andre Butler points out that a believer doesn't have to be a victim
simply because of tough economic times. He shows you in the Word that
when believers are obedient, God separates them from the disturbances
of the world. Read this book today and you will find out how.
— Bishop Keith A. Butler, founder/pastor of
Word of Faith International Christian Center,
Southfield, Michigan (www.woficc.com)
This book is very encouraging for those who have been faithfully serving
God and have kept His commandments, as they can expect to experience
firsthand the promises of His covenant. Every born-again believer should
read and take heed of this wise man of God as he alerts the body of Christ
to be sober, vigilant, and prepared for what's to come in this crucial time
in history.
— George L. Davis, senior pastor,
Faith Christian Center, Jacksonville, Florida
I thank God for Pastor Andre Butler being bold enough to write a book
saying what God say and teaching us how we can make it through this
current economic climate. I agree with Pastor Butler: "Not In my house!
We will not participate in the recession."
— Bishop Gregory M. Davis, Sr.,
River of Life Church, host of Rejoice in the Word
(www.gregdavisministries.com)
Andre Butler has written Not in My House, taken the bull by the horns
and addressed the fundamental financial issue facing Christians today:
Will we stand, or will we fall? He integrates sound biblical principles with
practical strategies that can readily turn anyone's recessionary fears into
financial protection and growth. A must-read for everyone.
— Catherine Eagan, CEO of The Wealthy Women
Club, financial expert, author, and speaker
(www.catherineeagan.com)
Not in My House is a work of superb clarity filled with solid biblical
answers to the prevailing economic crisis facing us today. Butler offers a
new paradigm and plan for anyone wanting to push past circumstances
and prosper in spite of them. It is an extraordinary work that must be read
by those interested in recession-proofing their future!
— Dr. James Pierce, author of Success Secrets of
Excellence and senior pastor, Life Changers
Christian Center, Lansing, Michigan
(www.lifechangerscc.org)
Pastor Andre Butler is intense about God's Word and His Spirit. God
has given him insights on how to prosper in times of recession. I encourage
you to devour very page in his book. As you apply it in your life, you will
experience the blessings of God. See you at the top!
— Dr. Nasir K Siddiki, author of Kingdom Principles of
Financial Increase (www.wisdomministries.org)
I believe in Pastor Andre's latest book, Not in My House. He teaches
that we don't have to cooperate with today's recession. We can still have
an utmost life in the midst of "almost" times. I wholeheartedly believe in
that.
— Dr. Tim Storey, speaker, life coach, and author of
Utmost Living: Creating and Savoring Your Best Life
Now (www.timstoreyonline.com)
Visit
www.NotInMyHouseBook.com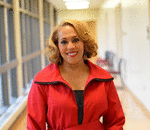 Posted By: Pam Perry
Wednesday, February 4th 2009 at 11:46PM
You can also
click here to view all posts by this author...