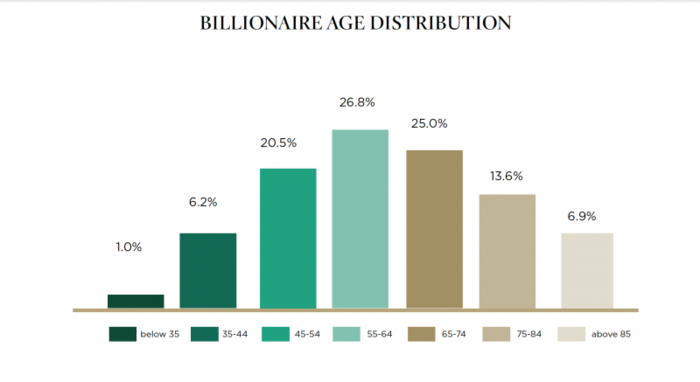 The number of billionaires grew by 7 percent over the past year, but the number of billionaires crossing the $10 billion threshold remains a rarified event.
According to the 2014 Billionaire Census published by Wealth X and UBS, there are 2,325 billionaires throughout the world today holding a collective wealth of $7.3 trillion. But despite growing their wealth by 12 percent since 2013, billionairesí portfolios have underperformed, the report found.
The average billionaire is 63-years-old. But an increasing number of wealth transfers are enlarging the size of the total billionaire population, a trend thatís expected to continue.
Continued:
http://wealthmanagement.com/third-party-research/seven-charts-explain-todays-billionaires
Posted By: Elynor Moss
Thursday, September 18th 2014 at 10:11AM
You can also
click here to view all posts by this author...