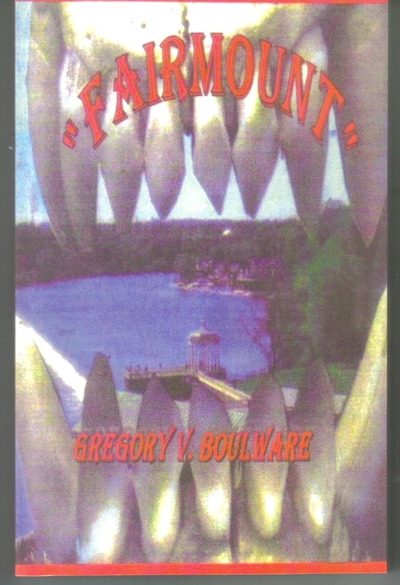 /*
"Ironically Speaking!"
By
Gregory V. Boulware, Esq.
http://blackauthorsconnect.com/content/333148/ironically-speaking
A Rap Sheet: The Year 2013 - To Current...
"On the corner of 10th and Mifflin. One guy was pissed because he couldn't get his car out of its' parking space. Another patron's car was double-parked, blocking him in. Mostly all of the South Philly residents were accustomed to this way of life. The average South Philadelphian didn't blink an eye at the thought of not doing so. From Delaware Avenue to 25th Street and Snyder Avenue to Oregon Avenue was considered the zone for double parked cars.
If you were a member of the family's business, you did whatever you wanted anyway. Made members were the elite in those particular neighborhoods. One could compare such a society to that of mob figures in New York. The South Philly Mobs were a force to be reckoned with.
When the old 'Mustache Pete's' like 'Angie-B', ran things, there wasn't a great deal of blood on the streets. There was only money to be made.
http://blackauthorsconnect.com/content/332195/willis-samuel-investigations-the-series
*
"Mask Of The Crime Czar"
"It is late Winter in the year of 1990. Jason Parks is an ex-NYPD Detective turned Private Investigator… and he's also a Drunk. There's nothing new about this combination; it happens all too often in detective stories. The difference here is that, through a billion to one accident he has acquired certain abilities. The accident opens up a whole new set of frustrations and tests of his resolve while dragging his psyche nearly to the breaking point.
Coping with his altered life while wrestling with the dilemma of whether he should use his abilities to assist local law enforcement or mind his own business, fosters an internal debate that has him questioning just about every move he makes. There is also the local media that can't make up its collective mind if he is a champion of Good or a force for Evil.
The trail to catch the Crime Czar in his quest to take over and run the Mobs in the city takes Jason from Philadelphia to New York City where he must dispose of the demons of his past there, then back to the City of Brotherly Love to forestall a bloodbath between the local Mob Boss and his challenger. The trail of deceit and betrayal, suspicion and lies, takes Jason from the skies to the ground and deep under it
Will Jason overcome: the frustration, accusations, mistrust and his own internal strife and self-doubt or will he: turn his back, wipe his hands clean of it all and walk away? Even he is not sure of the outcome."
https://www.amazon.com.au/Mask-Crime-Czar-V-J-Miller-ebook/dp/B006E4K02O
*
"So you're telling me is all we needed is a 'C-4' pack and a couple of whirly-bird yahoos to dispose of this beast, is that right Mr. Agent?" Glenn wasn't even looking at the man. He was looking at the hole and burn scene while his gazing glances took his focused view to the ledge above.
The bomb exploded with a thunderous Earth trembling boom… The flash and:
https://www.amazon.com/Fairmount-Terror-Gregory-V-Boulware-ebook/dp/B076G976LX/ref=la_B00OI16PDI_1_2?s=books&ie=UTF8&qid=1521677579&sr=1-2
*
"When There's No More Room In Hell"
The pedestrians and equestrians reveled in the park's courses of pathways and trails throughout the region. Another favored entranceway into the grotto like valley was Mount Airy's Cherokee Lane from Allens Lane near the Lincoln Drive. The wondrous beauty and mystery of Philly's Fairmount Park was simply adored by all and who resided and those who visited. But just as much as it is alluring it was also a most deadly place as well.
My name is Salestian Michaels. I'm currently employed by the 'Philadelphia Sunny Globe Newspaper Organization and International News Network.' I was born and raised in South Philly, the heart and soul of 'Mafiosi Life.' Angel Brondidi and Nick the Needle ran it all when they weren't at odds with one another.
I was there when Captain Willis Samuel and National Forestry Service Ranger Commander Gerald Glenn confronted and eradicated the monster beast in the park. I didn't like Glenn very much, although I admired him. He was damn good at what he did. It was his woman that I liked…loved and wanted.
Yeah, she was something else. Genailia put the whammy on me at the zoo. She definitely whipped my ass in that booth. But man, just to get the opportunity to be near her, to feel her voluptuously warm and supple body and that magnificent ass close to mine…was worth it. I guess I really shouldn't have grinded on her ass though. I thought she might like it. I was wrong. I'm still searching for a way to apologize. They're somewhere up in the Yukon or Alaska nowadays. I do hope that she gets back this way.
I wasn't happy with the hospital bills either.
The 'Dungeon Queen' case hasn't come to trial yet. And the Fairmount Park Rapist case was never solved – it's still wide open, soon to become a cold case.
There's been some talk around town and throughout the buildings downtown of something else. Rather than the beast, although that story will remain on many lips for a long, long, time; another frightful occurrence screams for resolve. Apparently, 'The Wissahickon Kelpius Society' is being looked at. There appears to be some sort of mystery surrounding missing kids and some dark robed monks…of course I had to twist a few wrists and ring a couple of ears in order to get the case. Albeit, my curiosity abounds with the want of knowledge about these characters and the missing kids, I wanted to be paid for the research and story as well.
Paying close attention to the 'scuttle-butt,' gossip, and rumors about, I remember hearing something about an occultist and his group back in history class. It was something about George Washington and a mystic back in the 16th or 17th century. It was during, I think, the French-American and British war of the colonies. The old mansions in Germantown reflect upon the general's visit along with the French leader, Lafayette.
The mansions along 'The Great Road' held a complete and authenticated history of events from back then.
What I do know up to this point is what has been said, stored, and recorded:
~ "The Battle of Germantown" occurred at the Cliveden Manor. "It was also the country home of Pa. Chief Justice Benjamin Chew. On October 4, 1777, a British regiment occupied Cliveden and defended it from full assaults by the Colonials. Over 70 soldiers died on these grounds. Although it was an American defeat, Washington's bold strategy helped to win French aid for the cause of independence." – "The First Protest Against Slavery was here in 1688, at the home of Tunes Kunders, an eloquent protest was written by a group of German Quakers. Signed by Pastorius and three others, it preceded by 92 years Pennsylvania's passage of the nation's first state abolition law." ~
What began as a summer retreat, to a colonial landmark, became the site of a viciously nasty war, "The Battle of Germantown.' Many have wondered if this was an accident in history.
Cliveden Manor is a story of a colonial family, the servants, and its slaves.
Before William Penn and the Mayflower, the Native Americans lived on the land now known as the United States of America. Here in the northwest, the Philadelphia-Germantown area is where the Quakers settled to farm and establish businesses. They were mostly of German descent, hence the name Germantown.
This area was also a haven for runaway slaves. "The Underground Railroad" ran through this region of the country as well. There existed a number of "Safe-Houses" for escaped African-American Slaves (not known then as African Americans) such as, The Mennonite Meeting House and the Johnson House. The route to freedom for Black people often led to Canada, although a number of African descendants decided to settle in Germantown where they felt safe from persecution.
http://nomoreroominhellwhen.blogspot.com/
*
On day two of the group's hunt, the skies cleared at 8:30 a.m. The group of rangers set out to follow a creek bed upstream looking for tracks...some sign.
"Damn Man…he's a big mutha, ain't he?" That was all that Willis was able to squawk.
"We've gotta bag his ass."
'FAIRMOUNT'
The beasts eyes...
"Suddenly, out of nowhere it lunged and snapped its jaws…another man was gone!"
"We were sitting there concentrating when, a few seconds later, he pops up right in front of us, about 10 yards away and he was coming toward us," A tracker said. "I don't know if the wind was in our favor or what. We were dressed in camouflage. It might not have seen us."
"I put the scope on him. I wanted to hit him in the chest, but all I could see was nothing but head!"
https://www.createspace.com/pub/community/give.review.do?id=1129978&rewrite=true
>
Fans of Detective Stories! Fans of Murder Mystery's and Adventures...Check It Out!
Its Advantageous To Your Keen Sense of Predominance...who lives and who dies!
"Can't WE Make You A Deal That You Cannot Refuse?"
"G'wan, Pick UP The Copy...Read The Series, You Won't Regret It. And We Would Have No Need To Pay You A Visit, Would We?"
...Coming At ChA!
Next: "The AR-15 Incident"
'G'
"Twitter"
https://twitter.com/AuthorBoulwareG
~"FAIRMOUNT" – The Series~
https://gvb1210mine.wordpress.com
~"WillisSamuelInvestigations"~
http://www.boulwareenterprises.com/FAIRMOUNT.html
>
~BoulwareEnterprises~
http://www.BoulwareEnterprises.com
https://about.me/gregory_boulware
"Article Posting Sites"
https://www.blogger.com/profile/10910946197037982583
https://boulwareenterprises.wordpress.com/
http://www.linkedin.com/pub/gregory-boulware/10/435/44b
https://www.goodreads.com/author/show/7237172.Gregory_V_Boulware
http://thebookmarketingnetwork.com/profile/GregoryVBoulware
http://www.wattpad.com/user/GregLitideas
https://literarygreg10xsmenow.tumblr.com/
http://koobug.com/GregoryVB_Author?p1498
https://about.me/gregory_boulware
http://www.pinterest.com/writerauthor6bk/pins/
https://plus.google.com/111976345290342184104
http://www.bookcrossing.com/mybookshelf/GVBoulware/all
https://www.facebook.com/profile.php?id=100009002895659
http://ezinearticles.com/?expert_bio=Gregory_V._Boulware
~The Connect Platform~
http://hbcu.com/cgi-bin/blog.cgi?id=641608
http://blackhistory.com/cgi-bin/blog.cgi?id=641608
http://hbcuconnect.com/cgi-bin/blog.cgi?id=641608
http://blackauthorsconnect.com/cgi-bin/blog.cgi?id=641608
http://blackwomenconnect.com/cgi-bin/blog.cgi?id=641608
http://blackinamerica.com/cgi-bin/blog.cgi?id=641608
http://chocolatepagesnetwork.com/cgi-bin/blog.cgi?id=641608
http://escapeintotheword.connectplatform.com/cgi-bin/blog.cgi?id=641608
"Amazon"
http://www.amazon.com/Gregory-V.-Boulware/e/B00OI16PDI/ref=ntt_dp_epwbk_0
https://authorcentral.amazon.com/gp/profile
http://www.authorsden.com/gregoryvboulware
And
"Twitter"
https://twitter.com/AuthorBoulwareG
https://twitter.com/hashtag/BoulwareBooks?src=hash
https://twitter.com/AuthorBoulwareG/status/541394366842281984
https://independent.academia.edu/GregoryVBoulware
http://knowledgeisking.ning.com/profile/GregoryVBoulware
https://www.authorsden.com/visit/author.asp?id=168361
ThePaper.Li.BoulwareDaily
http://paper.li/~/publisher/5445ebb6-59f5-4aaf-bbbb-4bfc6689d423
*/
http://blackauthorsconnect.com/content/332195/willis-samuel-investigations-the-series
#Philly #NYNews #PhillyNews #LinkedIn #Essayist #Author #ShortStories #Writer #BoulwareBooks #VJMiller #TChalla #TChaka #Prophet #Uganda #BlackPanther #eBooks #Egypt #Nigeria #Zimbabwe #Senegal #Chaka #Zulu #Boycott #Underground #AmericanIndianVeteransMemorial #AIVMI #BookSpots #TweetYourBooks #WriteIntoPrint #AuthorsDen #MediumDailyDigest #TheHuffingtonPost #NationalActionNetwork #CitizensOfCulture #IAfroFuturism #onWURD #12thTribe #BlackAmerica #PhillyTrib #Wakanda #EzineAuthors #EzineArticles #AR15 #M16 #Tech9 #9mm #18Gauge #45Auto #OverandUnder #RoadRage #Pedestrian #ShotGun #Mobed #ShortStories #Fantasy #Fiction #SciFi #Adventure #Philadelphia #Gentrification #Politics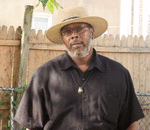 Posted By: Gregory Boulware, Esq.
Wednesday, March 21st 2018 at 8:41PM
You can also
click here to view all posts by this author...