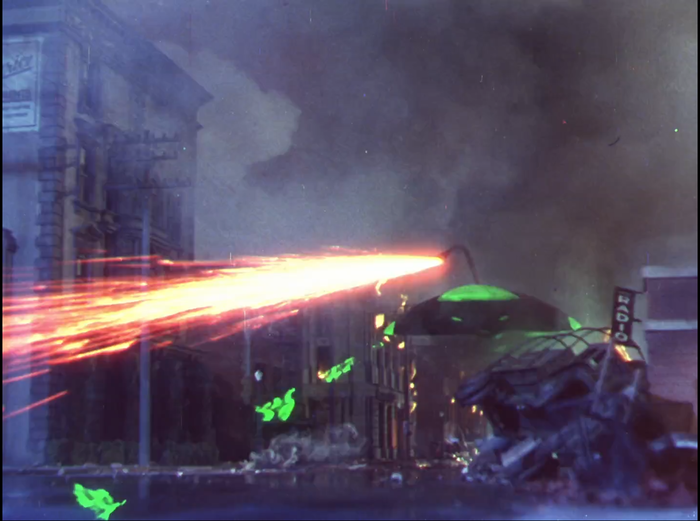 /*
From
'The Platforms Of Boulware Publications Information, Data, & Entertainment Enterprises'
http://www.BoulwareEnterprises.com
https://about.me/gregory_boulware
https://twitter.com/hashtag/BoulwareBooks?src=hash
Chapter 5: 'Farmland, A Skippack Retreat?'
"The Fall of Light"
By
Gregory V. Boulware, Esq.
http://blackauthorsconnect.com/content/332950/chapter-5-farmland-a-skippack-retreat
...Washington's retreat to "Skippack Farms!"
I remember reading about that in a book or story written by a Philadelphia writer originally from "Germantown." Then I thought of a TV-Show, a series, about a bunch of zombies on the attack for fresh human flesh to eat. And then I thought to myself, why the **** am I thinking about that **** when my life, our lives are in deep jeopardy in the present? In one of the bags we took from the police station, was a pair of binoculars. I took a closer look towards the Broad and Erie area, to my fright, I gathered up our supplies and grabbed Dre by the arm and shouted, "Come on Man, we've got to get the hell out of here...all of you people need to run and run fast...GET THE HELL OUT OF HERE NOW! GO BACK THE OTHER WAY!"
Now I knew why I remebered that television show about the zombies; the call was to make your way to a so-called central zone to be safe and rescued from danger. Bull****...I wasn't about to go to one "Hot-LZ" for another because some friendly voice was telling me too. We were turning around and heading back north...to hell with the going south.
The floating machines rose up out of that hole like demons from hell. The first one floated up and its' yellow-glowing eye attached to an elongated neck scanned the area. The fiendish noise yeilded an echoish sound effect that reverberated throughout the immediate listening area. It actaully had the ability to drive one utterly mad...to a level of pure fright and insanity. The thing floated and scanned. It floated and scanned...and then began firing its' death rays. The beastly metalic thing fired on any and everything in sight. It didn't need to see its victims. It seemed to be able to sense their presence within the structures being fired upon. It's also quite possible that the damned things were firing on the buildings simply because they existed.
As the invader continued its firing, another rose up out that hole from hell, right behind the first one. It too began firing at random. And then, a third joined thier ranks and began firing all about. The three of them were at first floating in tandom. They floated out from behind one another and seemed to touch or join the tips of their vessels, three in a row. Then they changed positions again with one in the lead as the remaining two floated just behind on either flank.
We didn't wait for them to catch up with us. We ran straight back up Germantown Avenue. While we hustled along, the damned thought occured once again. The story from our local author, regarding "George Washington's Retreat" from Philly to the "Skippack Farms" area in Montgomery County. The neighborhood was already desimated, so why would the machines want to return to our neck of the woods?
Running and jumping over dead bodies and dusty remains of human beings that have been zapped, we were making good time heading up "The Great Road." The people who began to follow us to the south, followed us again toward regions north. Behind us, the war was fully engulfed. America's War Machines were pitted against theirs in what appeared to be hosting a campaign of futile endeavor. They were quite simply getting their bloody asses kicked!
The cannons, tanks, and other fire-power of the local 'National Guard' and the cops, were not hitting their targets. The explosives seemed to be exploding all around them...a dome, a blister, a bubble, if you will, appeared at almost every blast or explosion surrounding the floating machines. They simply returned fire at just about every defender in sight. The death rays melted the metal war machines while evaporating all souls inside.
One could hear the battle from miles around. The waging battles ensuing ferociously at these two known locations. Suddenly we could hear more of the reverberating effects of floating machines coming in our direction from the west. In hopes of not being seen by the monsters, we ducked into and under the remains of destroyed buildings and other large objects along the way. The rays were blasted in our direction. We moved quite a bit faster as the mahines seemed to take thier sweet-ole time in chasing us, if that were the case. None of the machines appeared to move at a fast pace. They moved slowly and methodically. They moved as it they didn't give a damn...arrogantly; as if nothing could hurt them. They moved as if they were invincible.
By the time we reached The Chelten Avenue area, there were dozens of people behind us and all around us as well. The survivors of the first wave of death and destruction were busy scavenging the remains of neighborhood stores and partially standing homes. Many of them didn't even bother to notice us as we passed.
However, when that eerie noise from the machines reached their ears, they froze in fright. More machines were seen traveling west to east on Chelten Avenue. Survivors immediately stopped what they were doing and began to 'haul-ass' away from the death-dealing metal assasins. A group of machines were again spotted approaching from east to west along the 'Armat Street' corridor. I don't think one has to be a "rocket-scientist" to figure out that we have been spotted and were being encircled in a vicious snare, a trap!
Next...
Chapter 6: 'Starvation' - "My Brother's Keeper"
Til Next Time...
'G'
"The Fall of Light"
By
Gregory V. Boulware, Esq.
http://blackauthorsconnect.com/cgi-bin/blog.cgi?blog_id=327765&cid=10
"Amazon"
http://www.amazon.com/Gregory-V.-Boulware/e/B00OI16PDI/ref=ntt_dp_epwbk_0
https://authorcentral.amazon.com/gp/profile
'HALLOW'
The Twin-Pack:
https://www.amazon.com/s/ref=dp_byline_sr_ebooks_1?ie=UTF8&text=Gregory+Boulware&search-alias=digital-text&field-author=Gregory+Boulware&sort=relevancerank
"Twitter"
https://twitter.com/#!/AuthorBoulwareG
https://twitter.com/hashtag/BoulwareBooks?src=hash
'A Significant Era of Perceptive Aroma and Vision'
https://boulwareenterprises.wordpress.com/2015/10/29/a-significant-era-of-perceptive-aroma-and-vision/
Featuring:
'Demon's Throat'
http://blackinamerica.com/cgi-bin/blog.cgi?blog_id=290777&cid=10
Visit This Site For Further Information:
http://boulwareenterprises.com/-_A_Portentous_Epoch_~.html
*/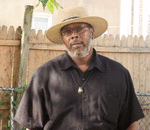 Posted By: Gregory Boulware, Esq.
Friday, March 16th 2018 at 12:22AM
You can also
click here to view all posts by this author...