/*
"In The Soul and Spirit of Life and Living!"
By
Gregory V. Boulware, Esq.
http://blackauthorsconnect.com/content/332627/in-the-soul-and-spirit-of-life-and-living
http://blackauthorsconnect.com/content/192666/of-spirit-and-faith
Are You...We in destitute of and for the truth?
Are we in belief, following, and trust of perverse disputings by men of corrupt minds?
(In This Day and Age, I Certainly Think So...Don't You?)
Messages From 'The Most High':
"Rebuke not an 'Elder,' but intreat him as a 'Father'; and the younger Men as 'Brethren'; The 'Elder Women' as 'Mothers'; The Younger as 'Sisters,' with all purity.
~ Timothy ~
Can "We The People" save ourselves from such evil in the world? Do You think the Vote is and option? Would it not help our situation or at least, help it?
"The head and the hands were not in cohesion, one dominant the other subjective. Great is the world and its' Creator and great is Man – "The Head and the hands needed a mediator!"
The brain behind the dream could not control/contain the hired hand(s)…and began to sow discord betwix the head and the hand(s) – divide and conquer. The lust and desire to contain and control – suppress, oppress, possess, and cause hatred…soon brought the tower tumbling and crumbling down – into the dust from which it came."
http://landofozandthelandofbabel.blogspot.com/
'Neglect not the gift that is in thee, which was given thee by prophecy, with the laying on of the hands of the presbytery.
Meditate upon these things; give thyself wholly to them; that thy profiting may appear to all. Take heed unto thyself, and unto the doctrine; continue in them:
...For in doing this thou shalt both save thy self, and them the hear THEE!"
Africa boasts one of the World's oldest civilizations. It was called Nubia; during the time of ancient Egypt. According to the Gospel of Matthew, when Jesus was arrested in the garden of Gethsemane before the Crucifixion, Judas Iscariot had to indicate to the soldiers whom Jesus was because they could not tell him apart from his disciples.
As all the men of Israel were required to appear in Jerusalem for the feasts of Pesakh (Passover), Shavuot (Pentecost) and Succot (Tabernacles) each year, this would likely lead to a reunification of the northern and southern kingdoms, because Jerusalem lay in the southern kingdom of Judah.
"Collectively, in ancient times the descendants of Cush formed a large ethnic group and were the main populace of the Cu****e Empire, which extended from present-day western Libya to Ethiopia and Nubia, south of Egypt, all of present-day Egypt, and the Arabian peninsula into the mountains of Turkey. They spoke a variety of languages and had skin pigmentation ranging from dark "Black" to "medium Brown.""
~We All Come From These Lost Tribes of Twelve~
Twelve jewels were also selected to represent the Twelve Apostles. If we recall, there were also twelve jewels to represent the Twelve Patriarchs of Yisrael.
So just like the Twelve Tribes of Yisrael, the Twelve Apostles are of good importance to us! The Twelve patriarchs can be looked as being twelve apostles of Yahshua. Since we all come from these tribes, then we too can each be seen as twelve apostles also.
The purpose this message is to expose Satan's strategies and lies, many of which have become imbedded in the doctrines and traditions of Corporate Christianity and Political Leadership Agendas of many countries and nations across the world.
In order to fulfill the desires of His heart, YAHveh sent His Son to redeem both Jews and Gentiles to become His eternal holy priesthood. The Twelve Tribes were divided due to Shalomon's idolatry. Yisraelites did escape and returned to Yisrael, the rest were scattered around the four corners of the Earth.
"And Yahshua said unto them, Verily I say unto you, That ye which have followed me, in the regeneration when the Son of man shall sit in the throne of his glory, ye also shall sit upon Twelve thrones, judging the Twelve Tribes of Yisrael."(Matthew 19:28)
The Twelve Tribes of Israel:
The twelve tribes of Israel are mentioned in Revelation, chapters 7 and 21. Their mention is far more than a "curiosity" (as it is treated in most studies of Revelation.) Rather, God's prophetic plan through history and concluding in Revelation centers on Israel, as represented by the twelve sons of Jacob and their progeny. There are several important points to take note of in their history that help explain what God's plan for them (and the world) is all about.
http://yahvehthefatherthelosttribesoftwelve.blogspot.com/
It is the seed of the Twelve Tribes of Yisrael. The original Twelve that Yahshua chose will be judging us in the Kingdom of Yah! The Twelve Tribes of Yisrael represent the Old Covenant. While, the Twelve Apostles of Messiah represent the New Covenant, remember that Yahshua came to fulfill the Law & the Prophets not destroy it & He did accomplish this by unifying Yisrael's Twelve Tribes with the Twelve Apostles! Read your Bible a chapter on a daily basis to see whom the Twelve Apostles really are!
"For all your days are written in my book. I determined the exact time of your birth and where you would live. You are fearfully and wonderfully made. I knit you together in your mother's womb and brought you forth on the day you were born. I have been misrepresented by those who don't know me. I am not distant and angry, but am the complete expression of love. And it is my desire to lavish my love on you. Simply because you are my child, and I am your Father. I offer you more than your earthly father could. For I am the perfect Father. Every good gift that you receive comes from my hand. For I am your provider and I meet all your needs.
My plan for your future..."
(Continued):
"A Love Letter From Father – Genesis to Revelation"
http://letterfromfather.blogspot.com/
Separation – We Are Not Merely Separated By Race And Skin Color, But Merely By Religion And Culture!
On several occasions, I have espoused my belief in what religion means to me. While continuing to believe that religion is man-made. I seek refuge in the Lord of the People – The King of the People – refuge against the Jinn and Men, for God is the beneficent and the most merciful. I seek the Peace, Blessings, and the Mercy of the Lord for Myself and the Dear and Near to Me. I seek Peace and Contentment for the Masses who suffer – be it injustice, hunger, and/or ignorance. It is with God's help that mankind enters God's Religion. "When cometh the help of God and the victory, and thou seest people entering the religion of God in multitudes, celebrate then the praise of thy Lord and seek thou his protection – There is no God but God!" (An-Nasr – The People)
Very Often, a fiction author depicts life and the great truth of life better than the historian. The writer does not pretend to write what is exactly true. He or She describes all things with imagination. Ordinary people are therefore privileged to see what grounds the commonly accepted scriptures reveal. One can examine the pile of evidence and do ones own sifting through the maze of text. Thousands – Millions of people look to the New Testament as their leader and guide. It is paramount to know upon what authority this information is derived, and many women and men will be delighted to find the evidence clearly presented before them.
History may be true, but in a sense tradition is even much more true. Many times it's been said that history records what has been, but it is tradition that tells what it ought to have been.
"Josephus gave an account of the nation of Cush, son of Ham and grandson of Noah: "For of the four sons of Ham, time has not at all hurt the name of Cush; for the Ethiopians, over whom he reigned, are even at this day, both by themselves and by all men in Asia, called Cu****es."
http://theeyeofcain.blogspot.com/
Perdition is Damnation – the Eternal Death!
People must also remember that such a thing as historical accuracy is a comparatively novel product. It is a remarkable fact that the events recorded in the Holy Scriptures, as far as we know or can find out, were verifiable and the chronicles were truthful – most of them.
No man has ever appealed to the mass imagination of the world and so played upon our feelings as has Jesus of Nazareth. The ordinary man, woman, and child is invited to take his place in the council chamber which accepts and rejects the various writings and scriptures. It is interesting to know what forms of stories and speculations about him took place in the early period of the Christian era. It is safe to say that the conclusion desired can be left to his or her common sense. Whereas, it can no longer be said that our scriptures were/are accepted by learned men; we do not know that, but we must accept their conclusion, yes?
I think not!
In speaking for myself, and as a spiritual believer in the authenticity of accepted scriptures – and some that are not – I have no reluctance or hesitancy in saying that I, like many others, am perfectly satisfied to let the common sense of people of the world decide upon the superiority of the acceptance of certain scriptures and the rejection of others. All of the information is perfectly intelligible to the common woman or man.
"I worship not what ye worship, nor worship ye whom I worship; nor shall I worship whom ye worship; nor will worship ye whom I worship – unto ye be your religion, and unto me my religion. The one with the knowledge of the truth, can never give way for any other consideration or purpose."
(Al-Kafirun – The Disbelievers)
"Take heed and be forewarned (Powers that Be)…the seven deadly sins (wrath, greed, sloth, pride, lust, envy, and gluttony) – Avarice being the forefront practice of many governments and their so-called leaders – covetousness, lust, and gluttony. Does this all sound familiar…as of late? The limelight lifestyles of the rich, the famous, the political panhandlers and warmongers will be their -your - our undoing. These symptoms have come to pass on numerous occasions, have they not?"
~ "The Spirit of The Soul and The Death of Morals" ~
Honoring The Time(s) and Life of Dr. Martin Luther King - Happy 89th, M.L.K…
https://search.yahoo.com/search?ei=UTF-8&fr=crmas&p=Dr.+Martin+Luther+King
and The Continuing Recognition of and for "Black History Months!"
May GOD Bless Us One and All!
Amen.
Til next time…
~ "SANKOFA" the "MAAFA" ~
'G'
The Platforms of 'Boulware Enterprises/Publications'
http://www.BoulwareEnterprises.com
"The Spirit of The Soul and The Death of Morals" Kindle Edition
https://www.amazon.com/Spirit-Soul-Death-Morals-ebook/dp/B0795FCKZS/ref=sr_1_1?s=digital-text&ie=UTF8&qid=1518218609&sr=1-1
'In Paperback'
https://www.amazon.com/Spirit-Soul-Death-Morals-Whence/dp/1468190997/ref=la_B00OI16PDI_1_5?s=books&ie=UTF8&qid=1520207281&sr=1-5
Research Sources and Acknowledgments:
The Holy Bible
The Lost Books of the Bible and the Forgotten Books of Eden
The Holy QUR'AN, The Final Testament
"Of Spirit And Soul"
http://ofspiritandfaith.blogspot.com/
'Ezine Articles'
http://ezinearticles.com/?expert_bio=Gregory_V._Boulware
'Blogger'
http://www.blogger.com/profile/10910946197037982583
"The Lost Tribes of Twelve and Yahveh The Father"
http://yahvehthefatherthelosttribesoftwelve.blogspot.com/
~ "The Spirit of the Soul and the Death of Morals" ~
http://blackauthorsconnect.com/content/292881/the-spirit-of-the-soul-and-the-death-of-morals
#Falashas #Nubian #Bible #Boulware #Ham #Hebrew #Israel #Japheth #Joseph #Judah #Maafa #Mary #Noah #Peace #Quran #Sankofa #Shem #Torah #Wuditu #Yahweh #Yashua #Yahushua #Jesus #GOD #BoulwareBooks #Wakanda #TheRevAl #SpiritOfTheSoul #Faith #Deity #Divinity #SupremeBeing #TheMostHigh #Josephus #Cush #Nimrod #Moshe #Moses #Median #TwelveJewels
'Boulware Enterprises/Publications'
http://www.BoulwareEnterprises.com
Posting List Links and Locations to Articles by Boulware
~ 'The E-Store for Books by Gregory V. Boulware, Esq.' ~
http://boulwareenterprises.com/-_A_Portentous_Epoch_~.html
http://thebookmarketingnetwork.com/profiles/blogs/the-e-store-for-books-by-boulware
New BCID: 823-13940945
http://www.bookcrossing.com/journal/13940945
New BCID: 823-13940945 – Hallow
>
The Platforms of BoulwareEnterprises/Publications
~BoulwareEnterprises~
http://www.BoulwareEnterprises.com
https://about.me/gregory_boulware
"Article Posting Sites"
https://www.blogger.com/profile/10910946197037982583
https://boulwareenterprises.wordpress.com/
http://www.linkedin.com/pub/gregory-boulware/10/435/44b
https://www.goodreads.com/author/show/7237172.Gregory_V_Boulware
http://thebookmarketingnetwork.com/profile/GregoryVBoulware
http://www.wattpad.com/user/GregLitideas
https://literarygreg10xsmenow.tumblr.com/
http://koobug.com/GregoryVB_Author?p1498
https://about.me/gregory_boulware
http://www.pinterest.com/writerauthor6bk/pins/
https://plus.google.com/111976345290342184104
http://www.bookcrossing.com/mybookshelf/GVBoulware/all
https://www.facebook.com/profile.php?id=100009002895659
http://ezinearticles.com/?expert_bio=Gregory_V._Boulware
~The Connect Platform~
http://hbcu.com/cgi-bin/blog.cgi?id=641608
http://blackhistory.com/cgi-bin/blog.cgi?id=641608
http://hbcuconnect.com/cgi-bin/blog.cgi?id=641608
http://blackauthorsconnect.com/cgi-bin/blog.cgi?id=641608
http://blackwomenconnect.com/cgi-bin/blog.cgi?id=641608
http://blackinamerica.com/cgi-bin/blog.cgi?id=641608
http://chocolatepagesnetwork.com/cgi-bin/blog.cgi?id=641608
http://escapeintotheword.connectplatform.com/cgi-bin/blog.cgi?id=641608
"Amazon"
http://www.amazon.com/Gregory-V.-Boulware/e/B00OI16PDI/ref=ntt_dp_epwbk_0
https://authorcentral.amazon.com/gp/profile
http://www.authorsden.com/gregoryvboulware
And
"Twitter"
https://twitter.com/AuthorBoulwareG
https://twitter.com/hashtag/BoulwareBooks?src=hash
https://twitter.com/AuthorBoulwareG/status/541394366842281984
Academia.com
https://independent.academia.edu/GregoryVBoulware
'Knowledge Is King'
http://knowledgeisking.ning.com/profile/GregoryVBoulware
'The Author's Den'
https://www.authorsden.com/visit/author.asp?id=168361
ThePaper.Li.BoulwareDaily
http://paper.li/~/publisher/5445ebb6-59f5-4aaf-bbbb-4bfc6689d423
*/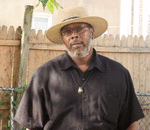 Posted By: Gregory Boulware, Esq.
Sunday, March 4th 2018 at 7:08PM
You can also
click here to view all posts by this author...