This I could had charged you for because nothing worth anything in life is free, so I charge you to like this video subscribe and share it with at lest 10 people around the world.. We must educate the masses.. if you are one of the losers that are still in the matrix and claim this does not work piss off!!. I Tazadaq, have used this at my preliminary hearing. . If you use it do so at your own risk but Role play and practice if necessary, as following this process is crucial to your success. Keep in mind, you are your own lawyer.. I am not your lawyer nor do I give legal advice. This method was designed for traffic violations, but has been used for other tickets, such as a loose pitbulls that injured no one.
I always had the motions for preliminary hearing prepared and ready for presentation to the black robe as necessary. These are the motions to Protect and Observe all of the accused Legal Rights ( that me as they accused me), and to compel the court to identify itself. Your case will hopefully be dropped right here. If it is, drop us an email and tell us about it. Or even better make a short video, email it to us and we will up load it telling others how you used Tazadaq's remedy and it worked for you as well. Email creditorsdebtorscontracts@yahoo.com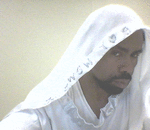 Posted By: Tazadaq Shaah
Wednesday, March 8th 2017 at 11:48AM
You can also
click here to view all posts by this author...