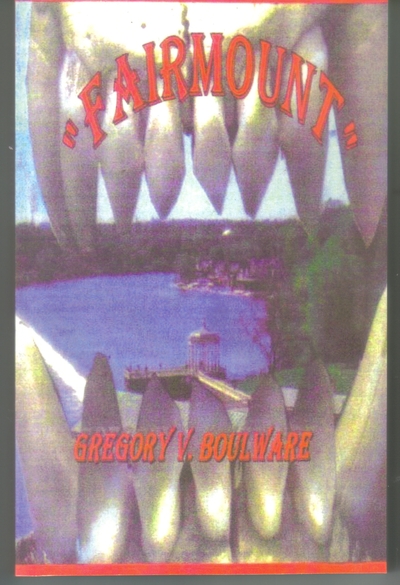 'FAIRMOUNT' Terror In The Park
The Series
"The only way to kill it and/or capture it is to find out what's in it…what's been done to it…what made it so big…and what is its weakness? In all probability, its intelligence has been altered as well!" The ranger turned his statuesque form to face the representatives of the Philadelphia Zoo. He focused a stoic stare that brought a peevish blush to their faces. "What kind of **** are you putting in these bears?" "What kind of **** is in this bear, fellas?" "What in God's name are you all up to?" "Tell us now…now before someone else is mauled to death by your damned meddling with nature and God!"
https://www.goodreads.com/topic/show/18351760-fairmount-terror-in-the-park-the-series
/*
"FAIRMOUNT"
The Story
"The Horror of It All…!"
By
Gregory V. Boulware, Esq.
The race against time begins in Philadelphia's Fairmount Park. Dead bodies were compounded from one side of the river to the other. From Alaska and down through Canada the dealers of death are pursued in the hope of bringing the killing to an end. The city's officials are at odds with one another. The populace is on edge and demanding closure…an end to the terror that has the city in a grip of fear, turmoil, and a cold sweat of terror.
Anger, racism, and greed are exposed among the highest order. Philadelphia Police commanders are placed under tremendous strain to control its inner city workings to quell this evil overshadowing of the town. One Black Cop and the Native American Ranger are in the battle of their very lives and careers with the confrontation of white apprehension in the capture of the killer.
Read All About It the newest form of Terror that has gripped the City of Philadelphia…
The Fairmount Park Rapist became second fiddle to this latest horror in our city's parkland…where no one is safe! No one in able to control, contain, or prevent the attacks of this killer that stalks the area…save one man who knows the inner workings of the mind of this murderer!
https://gvb1210mine.wordpress.com/
>
'FAIRMOUNT' Terror In The Park
The Series
Pt.1
'Strawberry Mansion'
https://gvb1210mine.wordpress.com/2015/01/15/fairmount-the-series-part-1-strawberry-mansion/
Pt.2
"Smith Playground In North Philly"
https://gvb1210mine.wordpress.com/2015/01/26/part-2-of-fairmount-the-series-smith-playground-in-north-philly/
Pt.3
'A Sweet Briar License'
https://gvb1210mine.wordpress.com/2015/03/02/fairmount-the-series-pt-3-a-sweet-briar-license/
Pt.4
'A Pillar of Salt'
https://gvb1210mine.wordpress.com/2015/12/25/fairmount-part-four-a-pillar-of-salt/
Pt.5
'The Myrtlewood Street Funeral'
https://gvb1210mine.wordpress.com/2016/02/18/67/
>
The Author
https://www.amazon.com/Gregory-V.-Boulware/e/B00OI16PDI/ref=ntt_dp_epwbk_1
"It's Not The Things You Know, It's The Things You Know That Just Ain't So!"
~BoulwareEnterprises~
http://www.BoulwareEnterprises.com
https://about.me/gregory_boulware
http://boulwareenterprises.com/-_A_Portentous_Epoch_~.html
[bookcover:Fairmount: Terror in the Park|18466439]
...To Be Continued!
*/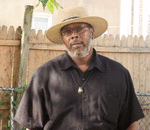 Posted By: Gregory Boulware, Esq.
Saturday, November 19th 2016 at 7:57PM
You can also
click here to view all posts by this author...