Home > Blogs > Post Content


NATIONAL LAW JOURNAL, May 6, 2011--Was the killing of Osama bin Laden by a team of U.S. Navy SEALs a violation of international law?


Probably not. That was the consensus among a panel of human rights and international law experts Friday at Pace Law School — although the panelists cautioned that a definitive answer is impossible without knowing exactly what happened inside the compound in Pakistan where the leader of Al Qaeda was killed on Sunday, May 1.


"I think it's fair to say we don't know all the facts yet," said Pace law professor Thomas McDonnell during the panel discussion, which was part of a larger conference on teaching international law.


Still, the panelists almost universally expressed dismay at the lack of appetite among the American public to discuss whether the mission to take out Bin Laden was legal or moral. Americans are so happy that he is dead that they simply aren't worried about the legality of the operation, said Cindy Buys, a professor at Southern Illinois University School of Law.


That's a step backward for international law, said University of Houston Law Center professor Jordan Paust, given that violating those laws could lead to a slippery slope. "It's too easy to have leaders who want to do things that aren't legal," he said. "As lawyers, we must insist that we not allow violations of the law."


International law cannot be over looked simply because the nature of Bin Laden's crimes are so heinous, said Pace law professor Alexander Greenawalt.


"I have a real problem with the idea that it's OK to kill somebody in order to avoid a politicized trial," he said. "A lot of people have a basic moral intuition that this was OK."


The panelists tended to look at the issue from two perspectives: Did the United States violate international law by conducting the operation in Pakistan without the consent of that sovereign nation, and did the United States violate international law by killing an apparently unarmed Bin Laden rather than take him into custody or turn him over to the Pakistani government.


Most of the experts agreed that the U.S. military had the right under international law to target a non-head of state in a sovereign country because Bin Laden had attacked the United States.


"The de-facto theater of war has expanded, and that's what we look at in international law," Paust said. "Wherever Osama bin Laden was operating, the theater of war was right over his head."


Robert Van Lierop, the permanent representative to the United Nations for Vanuatu, said he is inclined to think that United States did have the right to go into Pakistan, given that Bin Laden fits the definition of a "non-state aggressor."


"At some point, a sovereign country that is harboring an international war criminal loses — somewhat — the right to assert sovereignty when an effort is made to bring in that criminal," Van Lierop said.


The circumstances of the killing divided the panel somewhat — although releasing the footage of the raid or photographs may help clear up some of the lingering questions, several participants said.


It's difficult to decipher which laws apply to the raid, given that it was something of a cross between a police enforcement operation and a traditional military operation, said Peggy McGuiness, a professor at St. John's University School of Law.


While soldiers are prohibited under international law from shooting those who surrender, it's not at all clear what Bin Laden was doing when the Navy SEALs approached. Not only that, the question of surrender is murkier now, McGuiness said. "How do we know if someone is approaching in order to surrender, or approaching in order to detonate a suicide vest?" she said.


If the SEALs were specifically ordered to kill Bin Laden, that could be problematic under international law, Paust said. But those decisions are split-second in close combat, Van Lierop said.


"I don't know who could second-guess a split-second decision under those circumstances," he said. "I don't know that there could have been a different outcome."


In all reality, U.S. forces could not have left Bin Laden in the hands of the Pakistani government, noting that there was no "chance in the world" that he would be extradited to the United States or granted due process.


The fact that the United States chose to send in the SEALs for a targeted strike, rather than blowing up the compound by air, indicates that commanders were taking the law into consideration, several panelists said.


"There was an effort to minimize collateral damage, and that is significant on the side of legality," said Laura Dickinson, a professor at the Arizona State University Sandra Day O'Connor College of Law.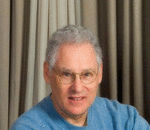 Posted By: Richard Kigel
Friday, May 6th 2011 at 11:05PM


Both International law and US law allows a nation to kill enemy combatants.

If bin Laden was attempting to surrender, he would no longer be a combatant and the US forces would be obligated to take him as a captive. But there was no indication that he tried to surrender.

Therefore, his killing was legal.




Friday, May 6th 2011 at 11:09PM
Richard Kigel

Whether it was legal or not is really a moot point, because the entire raid was staged!

Saturday, May 7th 2011 at 12:26PM
Clark Maxwell

Rich,the more I hear all of this trying to run cover for thelast administration's screw up, the more I enjoy it. examples...

1. Gitmo
2.torture
3.Bush's teaching often that Bin Laden was not worth it

OR COULD IT BE THE RIGHT, LEFT WING POLITICANS TRYING TO SAY THESE 10 YEARS OF WAR AND COUNTING WAS A JOKE BECAUSE IT HAD NOTHING TO DO WITH CAPUTRING, KILLING AND STOPPING 'TERROEIST'?????????? AND i MUST CONFESS WITH THE WAY WE RATIONAL Y PRIDE IN BEING STUCK ON STUPID IT JUST MAYBE ALLOF THE ABOVE AND WE SHALL WITH THOSE LIKE D.T. PALIN, BECK HELPING TO EDUCATE US ON HOW TO RUN A COUNTRY, THIS HAS JUST GOT TO BE THE TIP OF THE BRAIN DEAD LESSONS WE MUST LEARN...

Me, I will just settle for it is going to take us a little while longer to be able to accept a president leading us out of the pit we have been digging for the past 10 years. maybe things will start looing up when he releases proofs of he went to college.lol (smile)
Thursday, April 10th 2014 at 6:47PM
ROBINSON IRMA

...plus Rich,here is another reason for that " YOUR WORDS CAN BE USED AGAINST YOU IN A COURT OF LAW" AS WELL AS TAKING THE FITH BECAUSE NO ONE CAN BE FORCED TO TESTIFY AGAINS THEMSELF...

PRESIDENT BUSH THE FIRIST ONE AND WHAT HE DID IN PANAMA WAS NOT TO TURN OVER ITS LEADER TO THE NATION'S GOVERNMENT!

THE SECOND BUSH'S VICE PRESIDENT AND THAT INTERNATIONAL WARRANT THAT WENT OUT FOR IS SURRENDER TO THE NATION THAT ACCUSED HIM OF HIGH CRIMES????

SO THESE PEOPLE HAD BETTER STOP WHILE THEY ARE AHEAD IN TIS TRYING TO BRING DOWN OUR PRESIDENT...AND "I" REPEAT HE IS A CONSTITUTION LAW ATTORNEY, PROFESOR AND PRESIDENT OF THE USA...THELAST ADMINISTRATION CAN NOT LONGER PULL THAT NATION SECURITY STUNT ANY LONGER IN ORDER TO GET RID OF OUR CONSTITUTION...THEY CAN ONLY CONTINUE TO FORCE BUSH AND HIS ADMINISTRATION INTO COURT SOONER THAN LATER...WHY IN THE HELL DOES CONDI KEEP TRYING TO BE IN DENAIL THAT SHE WAS CHOSEN ONLY AFTER GENERAL POWELL REFUSED TO ALLOW THEM TO USE AND ABUSE HIS NAME AND TITLE TO HELP THEM ABUSE OUR LAWS!!!!!!!!!!!!!!!!!!!!(SMILE)


RICH, I REALLY DON'TLIKE TO SAY "I" IN CASES LIKE THIS, BUT I HAVE BEEN AT THIS KINDS OF ABUSES OF OUR LAWS FOR OVER 50 YEARS NOW AND WHAT BUGGS ME IS HOW PEOPLE STILL WANT TO BELIEVE TIS IS DONE OVER NIGHT NOT OVER YEARS THEREFORE IT TAKES YEARS TO BRING IT TO THELIGHT OF THE COURT ROOM AND EVEN LONGER TO GET JUSTICE AS WE ARE STILL AT THE MURCY OF WHO HAS THE MOST $$$$$$$$!!!!!!!!!!!

JUST ME VINTING AGAIN AT HOW WE SPEND MORE TIME TRYING TO BRING DOWN TRUTH AND GOOD THAN TRYING TO HELP PROTECT IT BECAUSE OF THIS NEED FOR INSTANT GRADIFICATION NOT CONCERNWITH LIVES BEING INVOLVED IN ALL OF THIS!!!!!!!!!!!!!!!!!!!! (N.......................U...................P)

(SEE IF I COULD JUST MEDITATE...HINT, HINT, HINT. LOOOOOOOOOOOOOOOL)(SMILE)
Thursday, April 10th 2014 at 6:47PM
ROBINSON IRMA

Yep, it must be a fake and here is why I believe it is a fake...

AMERICA WOULD NEVER GO AFTER TEH LEADER OF THE ORGANIZATION OF A TERRORIST GROUP UNLESS THEY WENT AFTER WHAT FORMER PRESIDENT BUSH SAID OVER AND OVER WAS SUCH SMALL POTATOES UNTIL AMERICA MUST NOT GO AFTER HIM UNLESS THEY DECLAR EWAR ONSAID NATION AND BE ABLE TO MOVE FROM SENDINGS LITTLE PINTANCES $BILLIONS A YEAR TO SENDING $20-30-40- (COST OF LIVING RAISES IN THE BILLIONS) BILLIONS A MONTH FRO YEARS AND YEARS BU INVADING ANOTHER NATION AND MAKE SURE OIL A BARRAL NEVER BE SOLD AT $23 A BARRAL EVER, EVER AGAIN ON OUR PLANET TO B-O-O-T!!!!!!!!!!!!!!!!!!!!!!!!!!!!!...BUSH AND CHENEY WERE OIL MEN AND TIED TO HALIBURTON AND A PRIVATE, COVERT GOVERNMENT...

THIS WE DID NOT DO IN PAKISTAN SO NEVER BELIEVE ANY OF THIS BULL EVEN IF IT COMES OUT OF THE MOUTHS OF A PRESIDENT / AL QUAIDA OR EVEN FROM FOX OR PALIN OR BECK...

BECAUSE THIS PRESIDENT DON'T HAVE MEMBERS OF THE CIA, HALIBURTON TEAM PUT ON TRIAL FOR KILLING INNOCENT PEOPLE IN IRAQ...YES THAT IRAQ THAT WAS SUCH A MAJOR THREAT TO N.Y. (N...U...P)

(S-M-I-L-E)
Thursday, April 10th 2014 at 6:47PM
ROBINSON IRMA
Blogs Home